Care coordination, technology coaching, health education and support groups for those aging with HIV
ADULTS AGING WITH HIV FACE ADDITIONAL AGING-RELATED CHALLENGES. OUR PROGRAM IS HERE TO HELP.
Challenges such as developing chronic conditions like cardiovascular disease, lung disease, obesity, and more make aging with HIV even more complex. Stigma and isolation keep some from disclosing their HIV status or engaging in HIV care. Racial disparities and social factors like poverty, lack of insurance, food insecurity, and lack of transportation can also negatively impact HIV-related health outcomes for those aging with HIV.
Alliance for Positive Health provides specialized care management services to adults 50 years and older living with HIV. The services include care coordination, technology coaching, health education, social support groups, peer support services, and referrals to other types of support.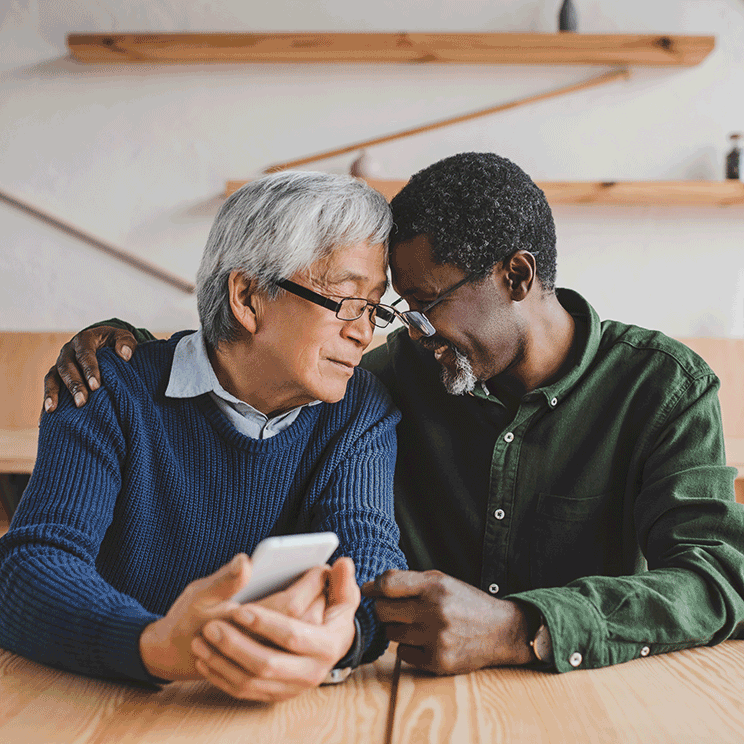 Help for wherever you are
Connecting you with care across multiple specialties and helping you stay on track.
Teaching you how to use the technology you need.
Education groups to address the unique needs of people aging with HIV
Forum for group discussion about shared life experiences with topics relevant to aging with HIV.
One-on-one support and resources from Community Support Specialists
Referrals to internal and external resources to address the many challenges facing those aging with HIV